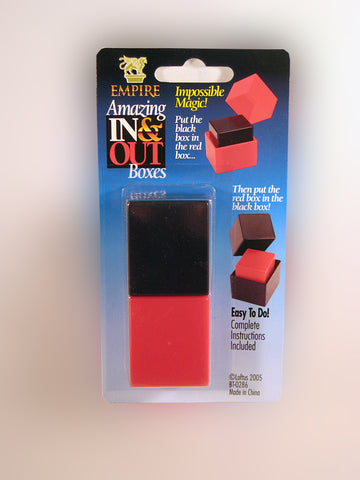 Amazing In & Out Box
The black box fits into the red box than the red box fits into the black box....WHAT? Both the black and red boxes appear to be the exact same size. You can't put one into the other. That is the illusion!
An amazing trick instructions included.