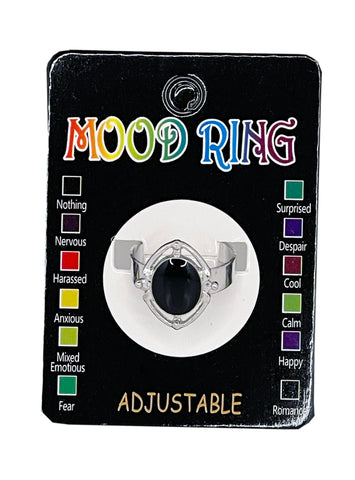 Mood Ring
The perfect gift for your moody friends. Their own energy will cause the Mood Ring to change color and reveal their inner emotions.
Each color displayed has it's own meaning such as optimistic, excited and ready for anything to just take off the ring and walk away. Right now!
Comes with adjustable band. 
*Packaging may vary